New Student Orientation 2019
Our vision
Do you know that God is painting your story? Do you see that with each brushstroke, God is making meaning out of your experience? Do you realize that your life is not the canvas, YOU are? This years theme for Orientation uplifts the call on our lives to make visible the beauty of God's divine creation, wholly and deliberately made. Within this beauty lies purpose created by the Artist and embraced within communities through which one's soul must respond.
Our hope as you begin this new journey is that you bring your full selves to the process, so that God may nurture a joy within you, ultimately giving color to your gifts and a new richness to your passions.
What to expect
New Student Orientation at Candler School of Theology was designed in order to expose you to all that this community has to offer you academically, professionally, and spiritually. Some students arrive at our institution knowing their life path while others are still trying to make sense of it all. We aim to create a space that is both inclusive while also being transformative in order to meet you where you currently are in your spiritual journey. Each day of orientation was intentionally coordinated to reveal a new level of understanding of what it means to be a theology student at Candler.
Tuesday, August 20, 2019: Pre-Orientation Activities & International Student Orientation
Here at Candler School of Theology we understand that unexpected changes happen in life. The goal of Pre-Orientation is to give students who may have some unfinished business to attend to in regards to Admissions requirements time to complete those tasks. During Pre-Orientation you may do things like pick up your student ID, meet with the registrar about classes, and get more financial aid information. Aside from business, it is also an opportunity for excited new students to get a firsthand look at the campus. Pitts Theology library offers tours, you can meet the staff before the rest of the incoming class arrives, and learn more about safety and transportation at Candler. During this time our international students will be completing their first day of mandatory orientation.
Wednesday, August 21, 2019: The What of Candler
Day two of New Student Orientation is the first time that the entire incoming class with come together for a days worth of activities! The goal of Wednesday's activities is expose you to all of the resources we have for you at Candler School of Theology. You will get the opportunity to hear from some of our esteemed faculty, learn more about our programs, and be officially welcomed during our opening ceremony.
Thursday, August 22, 2019: The How of Candler
Day three of New Student Orientation is focused on giving you practical examples of Candler faculty, current students, and alumni who are using the resources you learned about during the first day in their professional and ministerial roles. You will be exposed to a vast amount of new information and we want to make sure that you are able to not only learn about our resources but see them being put into practice! For students that are still trying to figure out their vocational goals this is an excellent opportunity to explore new options and inquire about new opportunities on and off campus.
Friday, August 23, 2019: The Who of Candler
Day four of New Student Orientation focuses on you! Now that you have spent two days learning and observing from theologians in our community, we want you to begin to find your identity in this space. You will participate in a few guided exercise throughout the day that will encourage self exploration, calling, and begin to really tap into what it means to think theologically at Candler. Our highlighted program of the day Fearless Dialogues, which is a grassroots organization committed to creating unique spaces for unlikely partners to engage in hard heartfelt conversations that see gifts in others, hear value in stories, and work for change and positive transformation in self and other.
Please remember that all orientation sessions are mandatory.
Frequently Asked Questions
Comfortable business casual attire is most appropriate during Orientation. On Tuesday, August 28, site visits will be happening for students enrolled in Con Ed I: during these visits, we require all students to wear closed toed shoes to meet the Georgia Department of Corrections dress code. Students working at any of the prison sites (Arrendale, Transition Center/Helms, and Metro RYDC) should not wear khaki colored clothing or jewelry and should expect to leave cellphones, in the van during orientation.
Do I need to bring breakfast?
No we will provide a light breakfast and lunch for you each day. Drinks will only be available during lunch, so please bring a water bottle to fill up at one of our hydration stations in the building.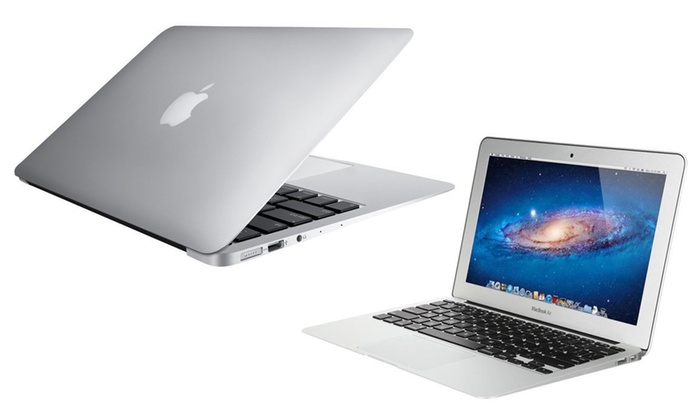 A backpack or tote bag; a laptop, a journal and notebook to take notes; a government-issued ID (for Con Ed I site visits) and yourself!
Parking Instructions
Emory University's Transportation and Parking services is located at the Clairmont Campus at 1945 Starvine Way. For any incoming students who may have purchased a parking pass for the 2019-2020 school year, they will be available for pick-up on August 15, 2019 at this location. When you arrive at Starvine Way, the parking office will be located on the fourth floor of the parking deck. Please make plans to pick this pass up prior to the start of orientation to ensure that you do not have to pay for visitors parking.
For students who did not purchase a permit for the school year but do still plan on driving to campus for orientation, you will park in Peavine Visitor lot (29 Eagle Row). The estimated cost for day parking is $12.00. The parking structure is reserved for students who purchased an annual permit.
If you prefer to ride the bus, the Emory Cliff shuttle provides commuter shuttle service to two Park-n-Ride locations. Commuters can park for free at these and ride to the Clifton campus. Cliff Park-n-Ride provides regular morning and afternoon service between the Woodruff Circle Transit Hub (in front of Emory University hospital) to North Dekalb Mall and South DeKalb Mall.
Look for Emory Park-n-Ride signs for designated parking spaces at these malls. Emory's designated spaces are monitored by mall security or Emory parking security services. For those requiring a multi-modal commute, most Cliff buses are equipped with bike racks and are generally able to transport both passengers and bicycles.
MARTA provides three routes to the Emory University area:
#6 Route: connects MARTA's Lindbergh and Inman Park stations via the Clifton Corridor and Emory, and also serves Emory's Briarcliff campus.

#19 Route: connects MARTA's Chamblee and Decatur stations via Clairmont Rd and Emory's Clairmont campus.

#36 Route: connects MARTA's Midtown and Avondale stations via N. Decatur Rd.
If you live close enough to campus, walking is a great option! If you choose walking as your primary method of commuting, be sure to have an alternative method for inclement weather.
Emory supports a bicycling culture for those who cycle to work and those who bicycle around campus. Considering cycling to work or class as a healthier alternative to driving.
Emory's bicycle commuter program provides incentives for those who choose to cycle instead of driving to work. Once cyclists register they receive an Occasional Parking Permit, which will allow them to park on campus in the event of inclement weather. Bike Emory has an arrangement with the local bike retailer Bicycle South to provide bikes for Emory faculty/staff/students.
Orientation Survey Winners
August 21, 2019
International Student Orientation: Salmoon Bashir
Pre-Orientation: Jasmine Johnson